HOUSEKEEPER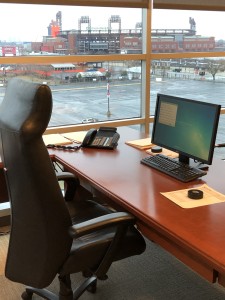 J3 is looking for reliable, personable, and trustworthy individuals looking to start a career in the facility management industry. This entry-level position requires only the right attitude, an ability to learn, and the desire to provide a professional day's work.
J3's Housekeepers support our facility management/maintenance staff by conducting various tasks throughout our various clients' buildings. These tasks include maintaining a clean and organized facility by dusting, vacuuming, mopping, and cleaning various areas, from lobbies and conference rooms to office spaces and lavatories. In addition, our Housekeepers are expected to prioritize assignments based on immediate need.
The ideal candidate must have interpersonal skills, including a friendly demeanor, to interact with all levels of a building's occupants, from senior managers to guests and visitors. All Housekeepers are held to the highest standard of honesty.
KEY RESPONSIBILITIES AND ACTIVITIES:
Carry out daily assignments
Provide basic housekeeping duties, including vacuuming, dusting, mopping, general cleaning, and scouring bathrooms
Work as part of a facility maintenance team
Respond to customer complaints or inquiries immediately and report all issues to supervisor
Project an approachable and friendly disposition
POSITION REQUIREMENTS:
High school diploma or equivalent required
Excellent verbal communication skills
Willingness to learn the job's requirements
Working within a team structure
Reliability, honesty, trustworthiness are musts
Experience with housekeeping is not required, but welcomed
Advanced knowledge of cleaning products is not required, but welcomed
J3 offers competitive compensation and benefits, including health and 401K plans.  J3 is an Equal Opportunity Employer dedicated to promoting diversity in our firm and industry.
Interested candidates should email resumes and a single-page cover letter to [email protected]