ABOUT US
Our firm's ownership commitment and involvement are unmatched in the industry. J3 understands that the success of any program rests on the assigned personnel's qualifications. This is why our CEO, James P. Grant, personally develops staffing to meet the needs of each client's project. In addition, James serves as Principal-in-Charge for every project – at no additional cost. This commitment provides our clients with the comfort and confidence our competitors simply cannot match. James can augment staff, address unforeseen issues immediately, and is available 24-7 to ensure the success of all contracts.
James established J3 to implement his diverse background in Facility Operation, Maintenance, Design, and Construction for the benefit of facility owners and operators. He is responsible for all aspects of J3's operation, including sales, marketing, technology, services, and support in all markets. He heads J3's Six Sigma process and is the driving force behind the company's "Integrative" services, widely regarded as defining the future of facilities management.
Before establishing J3, James held several senior executive positions with Circuit City Stores — the nation's 2nd largest electronics retailer — most recently as a Six Sigma Master Black Belt. James led a team of Black Belts who reduced Circuit City's annual expenses by $250 million.
James earned degrees from Robert Morris University in Business Administration and Finance.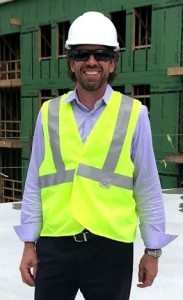 J3's staff includes Directors of Facility Management, HVAC and General Mechanics, Boiler Operators, Master Plumbers, Electricians, Carpenters, Painters, Custodians, Project and Construction Managers, Life Safety Compliance Officers, Professional Engineers, Building Inspectors, CADD Designers, NICET-certified Fire Alarm Inspectors, and support staff.
To view J3's experience, click here
To view J3's career opportunities, click here