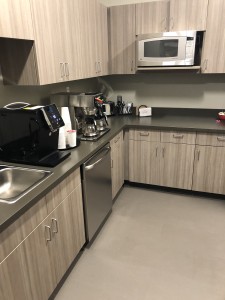 After researching the latest information provided by the Centers for Disease Control and Prevention and procuring the cleaning agent that KILLS coronavirus, J3 Building Services (J3) has mobilized a Coronavirus Response Team. These are professionals who specialize is cleaning, sanitizing, and disinfecting office spaces and facilities in New Jersey and Pennsylvania to provide our clients and their employees with the comfort of knowing they are responding to the coronavirus threat with aggressive and thorough protective measures.
Specific to COVID-19, it is critical to understand there are cleaning products referred to as "fighting agents," which are different from products that eliminate the virus.
J3 has purchased hundreds of gallons of ZEP DZ-7, which is certified as an agent that kills coronavirus . In  addition, J3's Coronavirus Response Team has been educated on the CDC's process that entails cleaning and disinfecting all areas for the proper amount of time to kill the virus. The end results are clean working spaces commensurate with medical facilities and hospitals.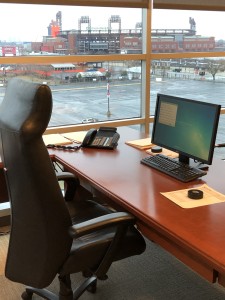 As one of the tri-state area's most respected health care service providers, our firm has decades of experience and understanding of the importance of ensuring the utmost level of cleanliness to help prevent the contamination or spreading of bacteria, viruses, and infectious diseases. Among the healthcare providers we serve include Thomas Jefferson Health System and Virtua Health, as well as Crozer-Chester Medical Center, Robert Wood Johnson University Hospital, and University Medical Center, among numerous others.
This experience, supplemented by lessons learned and bolstered by industry best management practices, provides exceptional value. J3 also has the industry expertise, particularly in equipment required, to effectively and efficiently meet the varying needs of different facilities. Our firm also has the depth of personnel and flexibility to provide around-the-clock services as some schedules dictate.
It is important to note that J3's Coronavirus Response Team is providing only long-time, trusted employees who have been highly scrutinized and then specially trained in state-of-the-art cleaning techniques and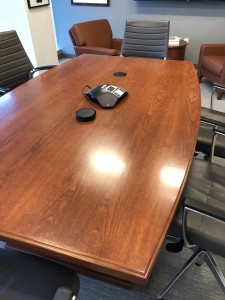 products. This team is aware of all symptoms, potential health issues, and proper protocols and procedures provided by the CDC.
For more information, please contact us via email at [email protected] or call 609-472-1395, as we are ready, and more importantly, trained with the proper cleaning agents and equipment, to serve your needs.
Other Helpful Links
CDC Link to Disinfecting Your Facility
Environmental Cleaning and Disinfecting Recommendations (CDC) Download